Curriculum
Laura Giannetti has worked professionally with truffles for over fifteen years, providing technical-economic advice to Tuscan farms, truffle-selling and truffle-growing associations, as well as the owners of farmland who wish to maximize their holdings through truffles.
After obtaining a diploma from the Istituto Tecnico Agrario (Agricultural College) in Florence with top marks in 1982, she graduated from the University of Florence with a First Class Honors degree in Agricultural Economics and Policies in 1990, subsequently carrying out a research doctorate in agricultural economics at the University of Bologna. She has been enrolled on the Register of Agronomists since 1991 since when she has worked as a freelance professional in agricultural and forestry companies in the provinces of Florence and Pisa. She has gained specific experience in the landscape, hydraulic and ecological introduction of vineyards in order to make the same compatible with existing fauna and other prestigious resources to be found in the territory (precious white truffles). She is a consultant on integrated pest management as well as organic cultivation methods. She also carries out strategic consultancy in support of business decisions. From 1998 to the present day she has been a consultant in the truffle sector providing advice to private individuals, truffle-growing associations and the Regional Government of Tuscany, drafting technical opinions and sector studies.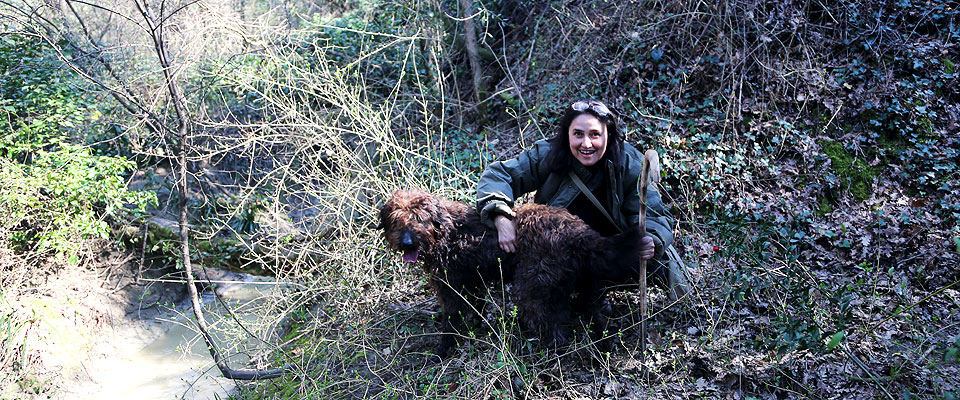 Specific services
Consultancy for regional bodies and local government regarding activities aimed at the protection and promotion of truffles;
Strategic consultancy for the development of business activities linked to truffles;
Consultancy and technical assistance for the production of natural truffle-growing areas;
Consultancy and technical assistance for the establishment of newly created truffle fields;
Consultancy and documentation necessary for obtaining grants and public financing;
Consultancy for the realization of production chain products;
Expert assistance for resolving disputes with private individuals, companies and public bodies;
Property evaluations.
Areas of consultancy
Censuses of truffle-growing areas actually in production on a local council and regional level;
Property valuations for buying and selling activities, division of inheritances or between spouses;
Damage assessment;
Dispossession for reasons of public utility;
Agronomical assistance for interventions on natural and cultivated truffle-fields;
Agricultural hydraulic works;
Truffles and tourist accommodation activities;
Planning of cultivated truffle-fields that are integrated into the landscape;
Long term environmental agricultural improvement programs focused on truffle-growing activities;
Training assistance and evaluation of truffle hunting dogs.
Productivity tests on natural or cultivated areas.
Truffle Fields of Tuscany
Professional consultancy for truffle-growing